People can dress from head to toe in fibers made by the Lenzing Group. Whether in underwear, T-shirts or vests for everyday use or in more exquisite evening garments – Lenzing fibers are everywhere.
"Lenzing fibers are present everywhere in our lives."
Many different applications exist for Lenzing fibers in sports activities: in quick-drying, breathable, odorless T-shirts, in fleece jackets, in trousers for climbing, running, walking and yoga as well as in corresponding sports shoes.
In the bathroom, Lenzing fibers can be found in both hand and bath towels. These are soft and, at the same time, absorbent and easy-care. Hygienic and wet wipes for skin cleansing as well as baby diapers and tampons also contain Lenzing fibers.
The many different household applications include wipes made of Lenzing fibers, and nets made of sustainable, biodegradable Lenzing fibers for fruits and vegetables.
These biodegradable fibers are also used in agriculture, such as for the cultivation of tomatoes. In addition to the fibers themselves, acetic acid and soda as byproducts of fiber production are also found in food retailing and, as a consequence, in the consumer area.
Applications for Lenzing fibers in the medical sector include hygiene and wound care. The fibers also form an essential component in protective clothing guarding against heat and fire.
When people go to bed at night, they can relax in pajamas and on mattresses made with Lenzing fibers. They also cover up with bed linens containing Lenzing products.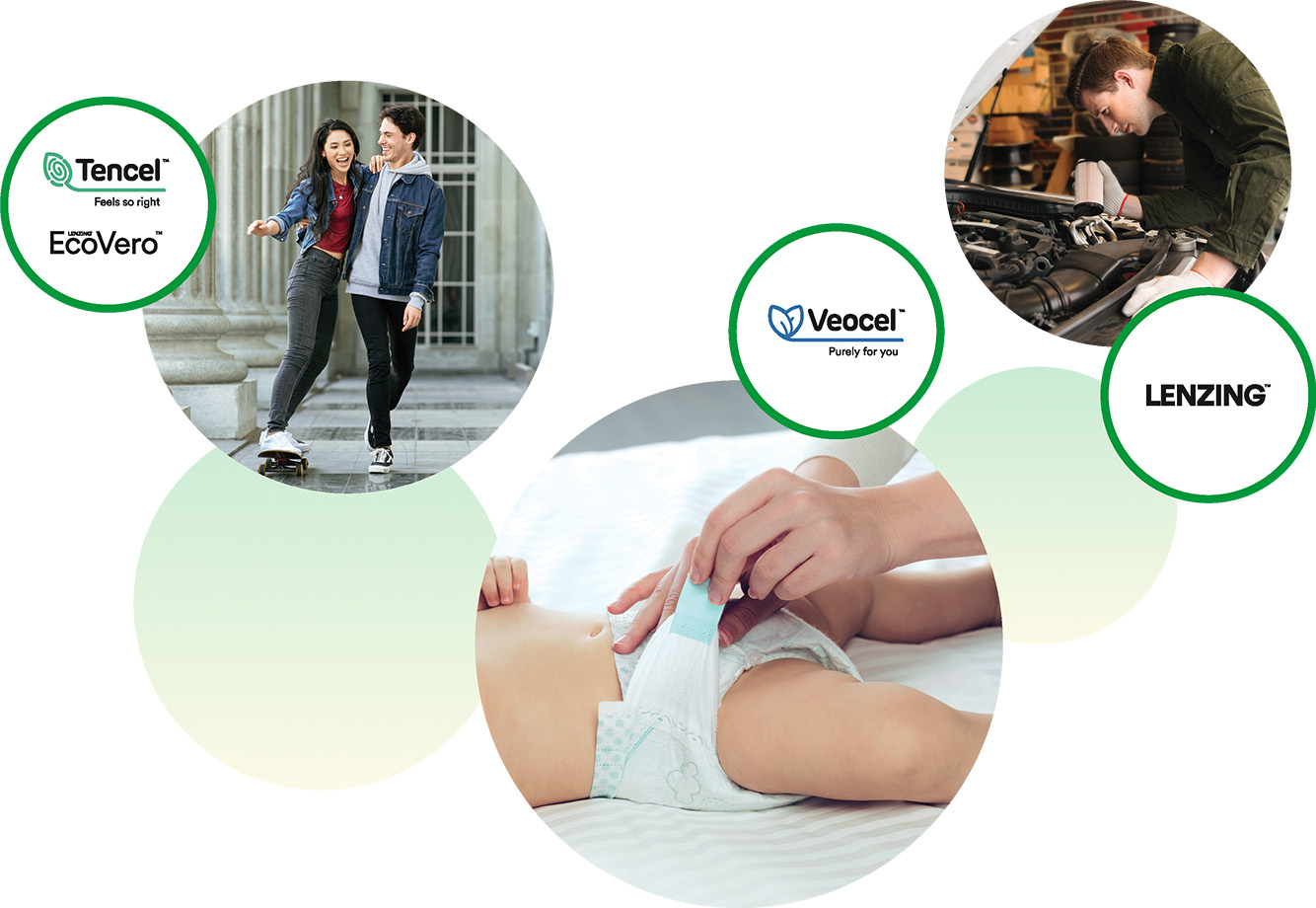 Lenzing fibers are found in many areas of life. In the future, Lenzing plans to intensify its efforts to inform consumers that they can also make a personal contribution to environmental protection and a more sustainable world through their daily shopping decisions.