Welcome from
Robert van de Kerkhof
Welcome to the 2021 Lenzing Group Sustainability Report.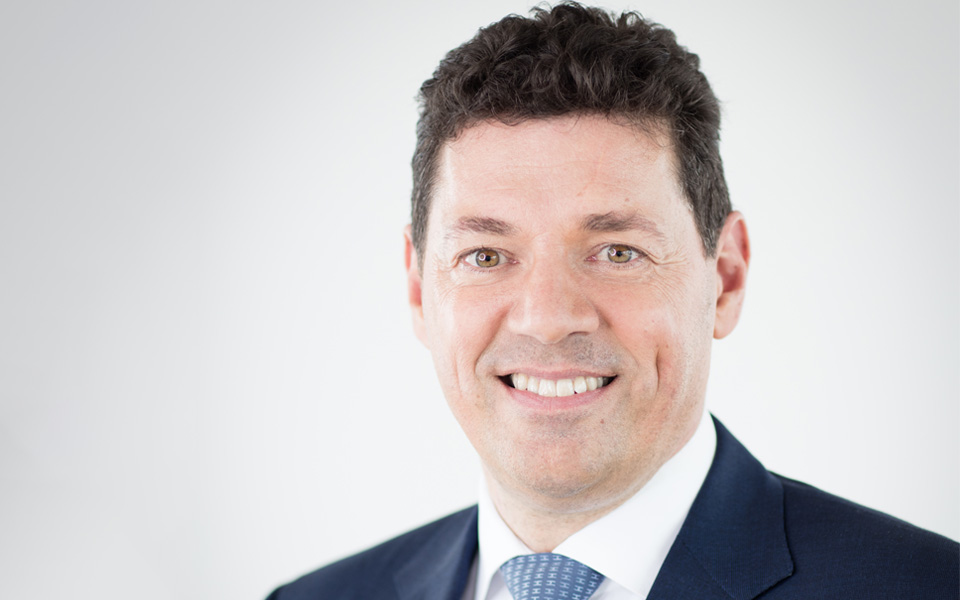 Robert van de Kerkhof, Member of the Managing Board
I am proud to announce Lenzing's Sustainability Report 2021. In this report, you can read about Lenzing's achievements made across the environmental, economic and social pillars of the Group's sustainability strategy. Specifically, the efforts that have ensured business needs are met without compromising the future of generations to come. Lenzing reports on its activity in accordance with Global Reporting Initiative standards, and highlights the commitments made not only to science-based targets but also the responsibility taken to drive sustainability across the entire industry.
2021 was the second year running that Lenzing met the dual crises of climate change and COVID-19, with each presenting an urgent threat to humanity. In review, this is also the second year running that the company maintained sustainable business practices while making sure all workers and contractors stayed safe. A healthy and empowered workforce is critical to future sustainability and success, and Lenzing has continued to uphold the strategic promise of inclusion, respect and fair working conditions.
The Group extends the same consideration towards customers needing to enhance their own eco-credentials, as consumers demand proof that the industry takes seriously the move towards circularity. However, there is no getting past the fact that the Group's core activity presents an environmental challenge. The business of producing dissolving wood pulp and fiber is energy intensive.
Investment in state-of-the-art technologies is drastically improving energy efficiency to reduce the climate risk of business development. Lenzing's flagship lyocell plant in Thailand will use renewable biomass energy since its start-up early 2022. Furthermore, as the company's biggest ever investment in the supply of raw materials, the pulp mill in Brazil, will make a significant contribution to the decarbonization of the business after it will come into operations in the next few months.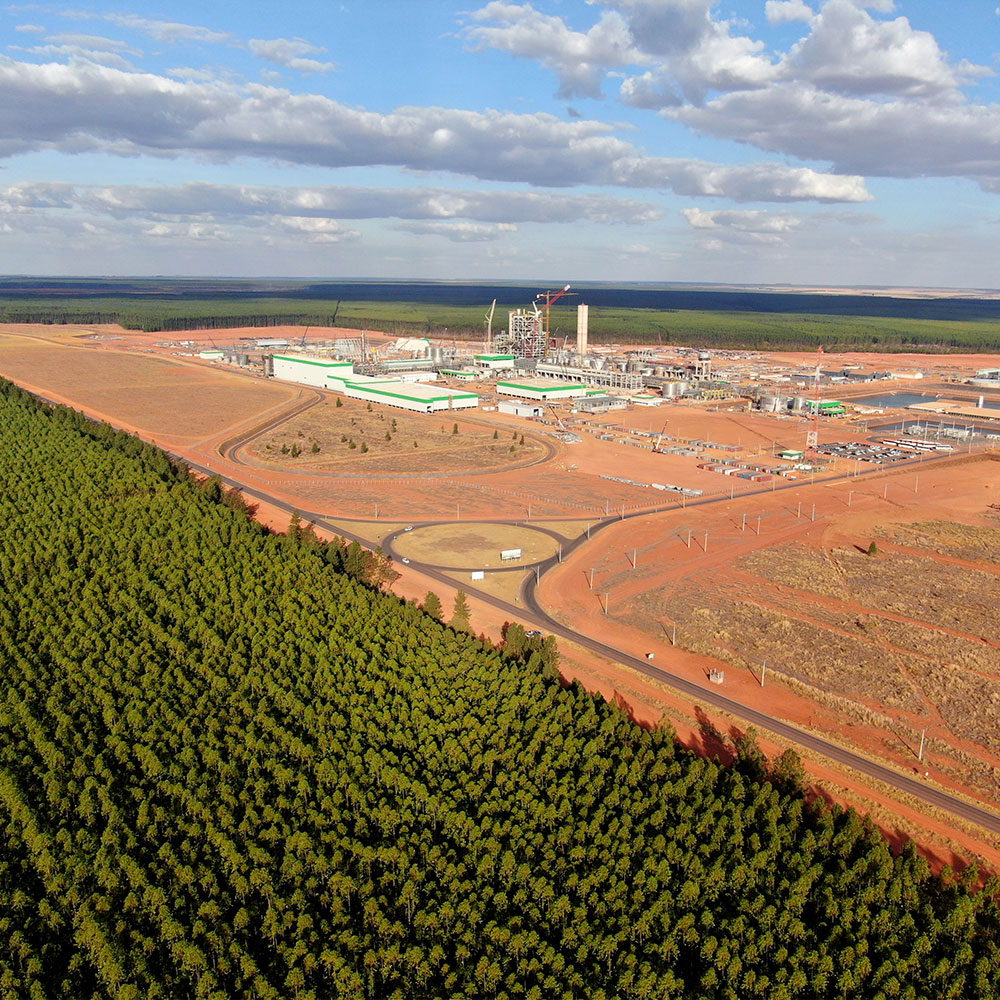 Construction work on our pulp mill in Indianópolis (Brazil) continued on schedule despite COVID-19.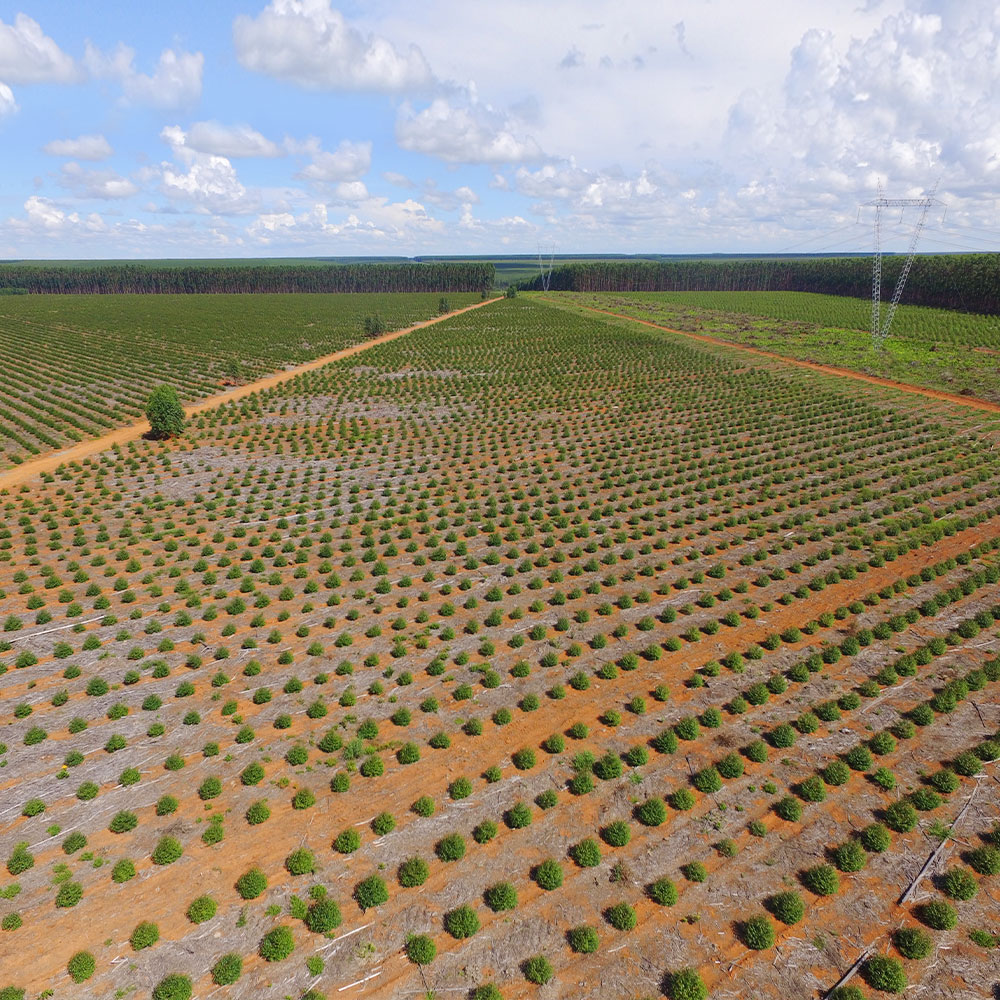 44,000 hectares of FSC®-certified forest1 currently make this our largest investment in the supply of sustainable raw materials, and this could expand to 70,000 hectares in the future.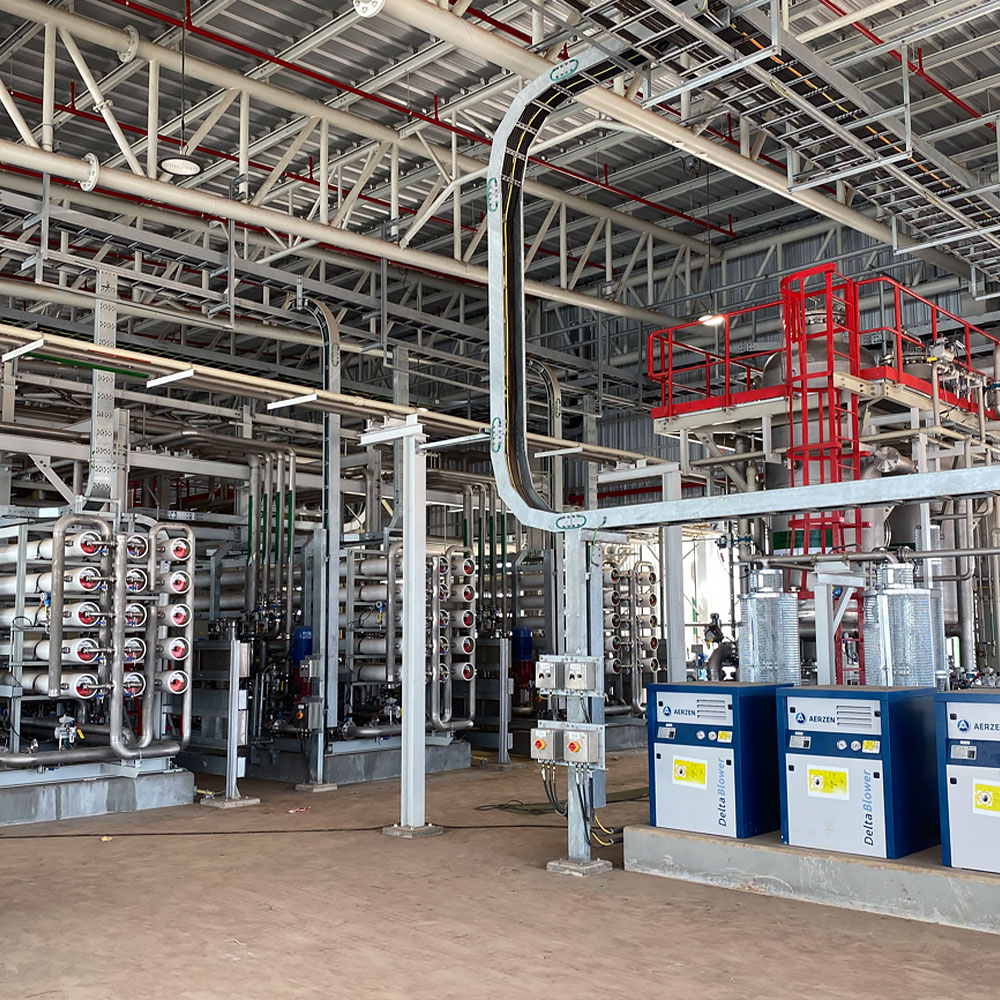 Our flagship lyocell plant in Thailand will use renewable biomass energy from start up.
These sustainable climate protection measures do not go unnoticed. Lenzing was awarded a "Triple A" rating by the global non-profit environmental organization CDP, with particular emphasis on progress in the areas of climate change, water security and forest protection. Protecting biodiversity starts with responsible sourcing and ends with products that are biodegradable. I am pleased to say that we at Lenzing can cover the whole bandwidth here. Firstly, for the second year in a row, the company has a top ranking in Canopy's hot button ranking. The Canadian non-profit organization rates Lenzing's wood sourcing practices as low risk. Secondly, the Scripps Institution of Oceanography at the University of California San Diego confirmed in October 2021 that our fibers are also biodegradable in marine environments.
All of this, I hope, proves that Lenzing has taken, and will continue to take, sustainability very seriously. So much so, it sits at the core of the Group's business strategy. The industry needs innovation in order to transition from linear to circular ways of working, and Lenzing will continue to partner across the supply chain to bring this vision to life.
With this, I must thank each and every employee, worker and contractor who has made an invaluable contribution to the sustainable development of the company. I also sign off with special thanks for the continuing partnership and co-operation of customers and stakeholders without whom our vision for a zero-carbon future would not be possible. It is my wish that this report tells a story of continuing commitment, longevity, and a future where circularity is the norm.
1) FSC license code: FSC-C006042