Championing sustainability with world-class environmental ratings
We were rated triple "A" by global environmental non-profit organization CDP in 2021. Deemed to be one of the highest standards of environmental reporting, CDP praised the significant climate action we've taken, specifically with regard to water security and deforestation. Only 14 out of 13,000 CDP-rated companies worldwide have been awarded the same. Such a prestigious accolade proves we are on track to contribute to much-needed change within the textile and nonwoven industry.
Our commitment to protecting the environment received further high praise from two more globally trusted sustainability ratings bodies in 2021. We received an "AA" rating from the world's leading ratings agency MSCI in July, while EcoVadis granted us Platinum Status in September. This places us in the top six percent of those assessed by MSCI in our industry, and the top one percent of all companies evaluated by EcoVadis worldwide.

Having previously achieved an "A" rating from MSCI and Gold status from EcoVadis, the 2021 upgrades acknowledge the consistent action we've taken towards our vision for a zero-carbon future, as well as progress made towards improving overall ESG.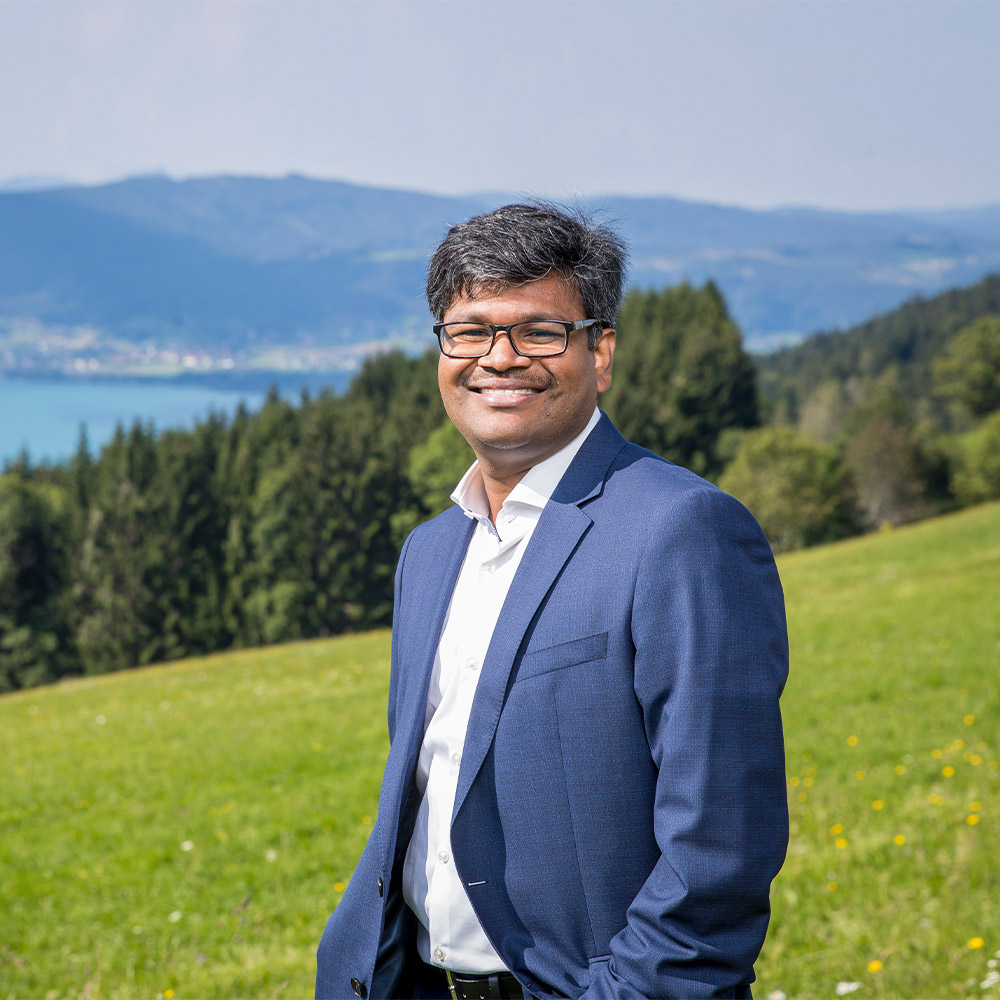 There are only 250 companies in the textile and retail sector that have a climate commitment in place, so we are not alone in having ambitious targets, but we do stand out in the way we have been implementing them with a great deal of discipline for the past two years."
Krishna Manda
Vice President, Corporate Sustainability
MSCI praised our circular economy model and governance structure while the EcoVadis assessment applauded our strategic focus on the environment, fair working conditions and human rights, and sustainable procurement of wood, our main raw material. This level of recognition also renders our business more interesting to ESG investors, as Sébastien Knus, Vice President, Capital Markets, explained. "These awards draw industry attention to the fact we are not only creating eco-responsible products, we are also doing so through sustainable production processes. We are unique in this respect."
Krishna agreed. "To be sustainable, you must also be profitable. Consumers, stakeholders and partners all want to see proof of our work. These are reputable and globally recognised ratings, so they validate our progress and performance and deliver confidence to anyone who has invested in what we do – or is thinking about investing. But it does not end there. These accolades motivate us to keep building on our efforts because we can see that what we are doing is working. We need to keep in mind that ratings related accomplishments are like milestones. We aim to achieve net zero and a circular economy so we will continually work towards these ambitious goals."
On congratulating the "A" List, Chief Executive Officer of CDP Paul Simpson said, "Taking the lead on environmental transparency and action is one of the most important steps businesses can make, even more so in the year of COP26 and the IPCC's Sixth Assessment Report. Leadership from the private sector is essential for securing global ambitions for a net-zero, nature positive and equitable world. Our 'A' List celebrates those companies who are preparing themselves to excel in the economy of the future by taking action today."
Indeed, the more we prosper as a business, the greater the positive social impact we can have – a good example being the donation of savings made on our sustainability-bonded loan. In November 2019, we secured EUR 500 mn of long-term financing to support operational growth in line with our sCore TEN strategy. At the time, MSCI determined the interest rate for the loan, binding it to our ESG performance. We have made substantial savings and partnered with NGOs to identify a project to receive the full amount saved.
While we celebrate our "sustainability champion" status, we will not grow complacent in moving towards our vision for carbon neutrality. We have a responsibility to reduce the impact of our products and production practices on future generations. "ESG is everywhere now, and many companies are talking about it, but not many are taking the same kind of ambitious action," said Sébastien Knus.
We must work harder to communicate the full extent of what we are doing in the coming year. We have so much to say that not only sets us apart but also sets a precedent for others to follow."
Sébastien Knus
Vice President, Capital Markets