Wiping out single use plastic
EU Directive paves way for us to inform consumers
When the EU Single Use Plastics Directive took effect, we welcomed the opportunities it presented for VEOCEL™ cellulosic fibers. "This is just the beginning of a much more important conversation about wider decarbonization," said Berit Lange, Brand Manager for the VEOCEL™ brand.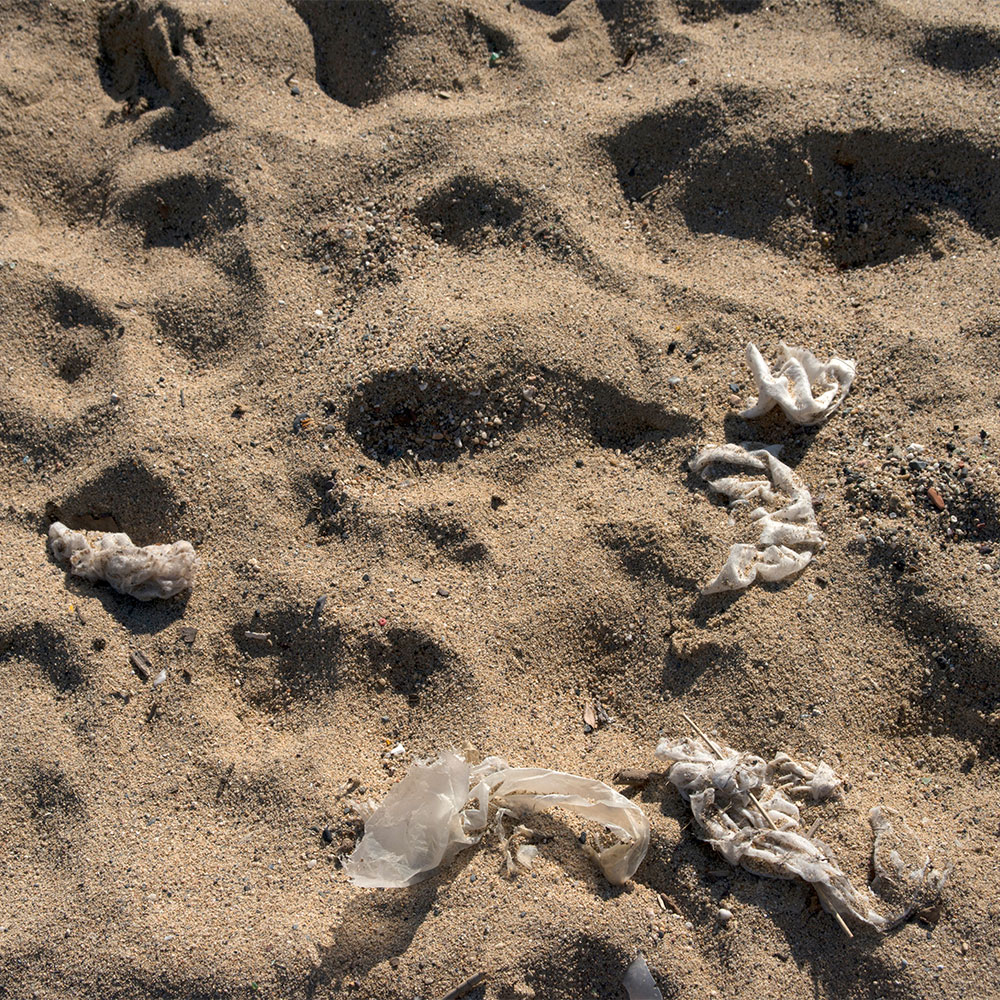 "Our cellulosic fibers are ideally suited for use in everyday products such as wet wipes, which, however, very often contain fossil-based ingredients. Before the EU Directive named wet wipes as one of the products that represent around 86 percent of single use plastics found on european beaches, the majority of consumers were not aware that the wipes usually contain plastics."
of single use plastics found on european beaches include items like wet wipes.
The Directive differentiates single-use plastic products from their alternatives, such as those that contain VEOCEL™ lyocell fibers. This means all products containing VEOCEL™ will be easily identified with a "climate care" logo, which is something that will appeal to consumers who are holding brands to higher environmental standards.
Product labelling leads to behavioral shift
Many single-use plastics were banned by the EU Directive, while others are subject to a labelling mandate. These labels signal to consumers that products must not be discarded carelessly. "We welcome the introduction of labelling as we really believe in the importance of transparency," added Berit. "Consumers have a responsibility to buy with sustainability in mind, but we have a duty as a producer to make it easier for them."
"In many markets outside the EU, the wet wipes product category currently has no plastic labelling requirements, so consumers do not know what exactly they are buying. Product ingredients should be clearly marked so that consumers can more easily identify which products contain cellulosic fibers that are biodegradable at the end of their life cycle." The compostability of Lenzing fibers was confirmed by the Scripps Institution of Oceanography at the University of California, San Diego, in October 2021.
"We have taken a strong stand this year in educating consumers," Berit continued. "COVID-19 has increased the demand for wipes, yet conversations about the pandemic go hand in hand with conversations about waste, especially when you think about all the disposable face masks we are using. There is a real shift in consumer behavior that we can leverage. People want to know 'is it good for me, is it good for the planet?' That gives us a platform to raise awareness not only of our brand but sustainability as a whole."
Baby-care brand Coterie developed 100 percent plant-based wipes using VEOCEL™ fibers.
Lenzing cellulosic fibers are now used in many everyday products, including hygiene wipes.
The future of the planet is in everyone's hands
Collaborations with consumer brands will help to amplify our message. Baby-care brand Coterie has developed 100 percent plant-based wipes in partnership with VEOCEL™. "We are on a mission to revitalize the baby-care space while setting new industry standards for performance and sustainability," said Frank Yu, Founder and CEO of Coterie. "Our partnership is testament to our continued investment and dedication to sustainable innovation, and we are proud to have designed another high-performing product."
Initiating a movement towards more responsible consumption will make a real difference to the value chain. We need to educate and collaborate with consumers so they can make informed choices. One way to do this is via the #ItsInOurHands initiative for eco-responsible wet wipes. Launched in 2019, the campaign has taken on new resonance since the Directive was introduced.
#ItsInOurHands
"The EU has sent out a strong message, so we now have a platform to talk about the bigger problems facing our planet. We really cannot solve these problems alone," said Berit. "Driving consumer awareness is crucial. Equally important is finding partners across the supply chain who can increase the impact of our message. The success of the VEOCEL™ brand is a real conversation starter about the future of the nonwoven industry."