Lenzing and Södra: Partners in circularity
Our collaboration with Swedish pulp producer Södra has the potential to transform the textile industry's linear economic model for the better. We are nothing if not ambitious when it comes to our climate targets, which is why we partnered with Södra as of June 2021. As a global market leader in their own right, they will help to drive our efforts towards greater circularity. Together we aim to process 25,000 tons of textile waste per year by 2025 so that it can be recycled as raw material to create new fibers.
"That is the equivalent of a thousand trucks a year," said Sonja Zak, Head of Circularity Initiative. Industry-scale processes are needed to achieve this goal. "Post-consumer recycling remains difficult for any textile company where waste is the expected endpoint," Sonja explained. "Yet we are an innovating company open to partnering with other innovators who want to address gaps in the circular economy."
To be processed per year by 2025 for recycling as raw material
A loop that we are focused on closing is fiber-to-fiber recycling for blended materials. Our REFIBRA™ technology currently upcycles cotton offcuts from garment production and, to a smaller extent, we are able to recycle post-consumer waste not blended with non-cellulosic fibers. The former is transformed into cotton pulp, a percentage of which is added to dissolving wood pulp then used to produce TENCEL™ lyocell fibers.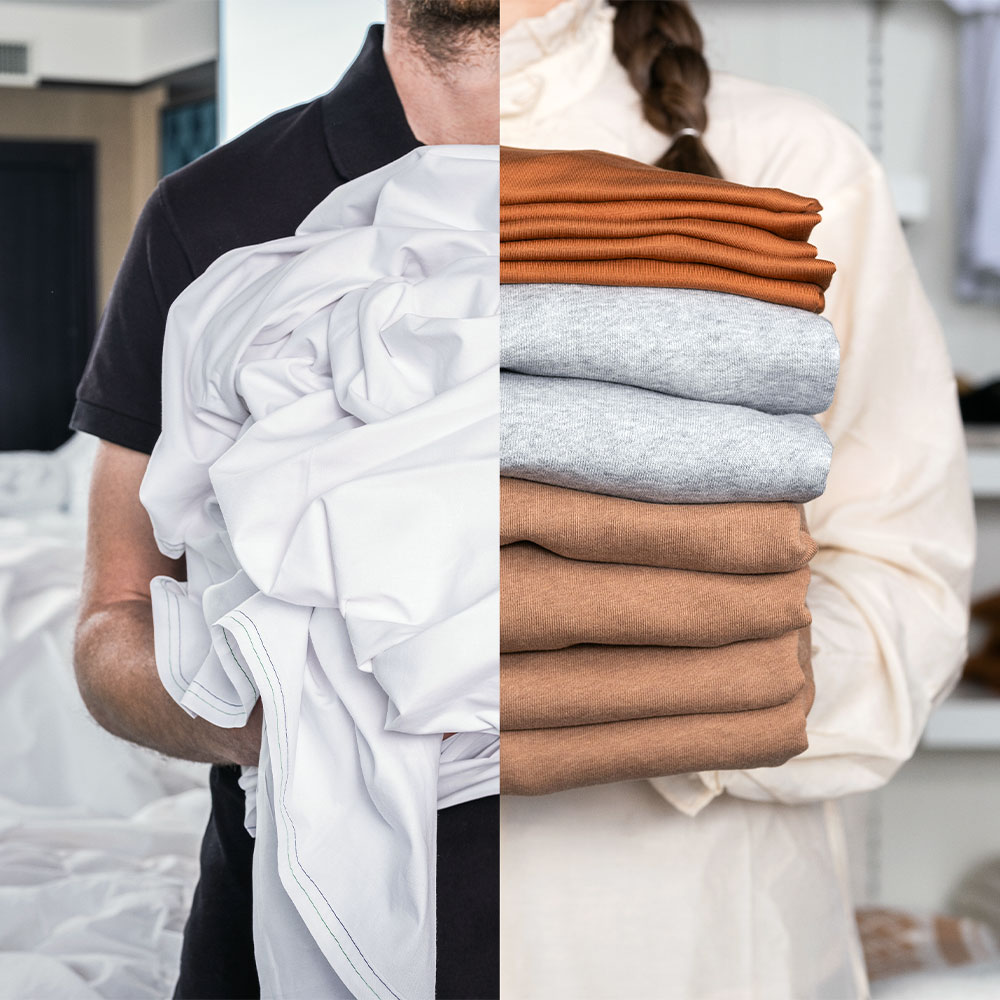 "We have the closed-loop technology in place to process and recycle 100 percent cotton, working only with pre-consumer scraps. When it comes to processing post-consumer fabrics that contain polyester, we have developed the process in the lab and now need to finetune and trial this with a partner at scale."
Södra's dissolving pulp technology separates the cotton and polyester contained in poly-cotton blends, which are the most widely used textiles on the market. The pure cotton fibers are then added to dissolving wood pulp to create new textiles. Before this can happen, however, there are other factors to consider. At present, Södra can only accept white textiles, yet discarded garments often contain different dyes as well as other residual products, including ingredients from washing powders.
"We can remove the colours and the chemicals," added Sonja, "But we cannot yet do this at scale, so you see how Lenzing's and Södra's expertise become complementary. One plus one really is more than two, in this case. If our research and development teams can explore and expand their knowledge together, we can both upscale our processes."
We are an innovating company open to partnering with other innovators who want to address gaps in the circular economy."
Sonja Zak
Head of Circularity Initiative at Lenzing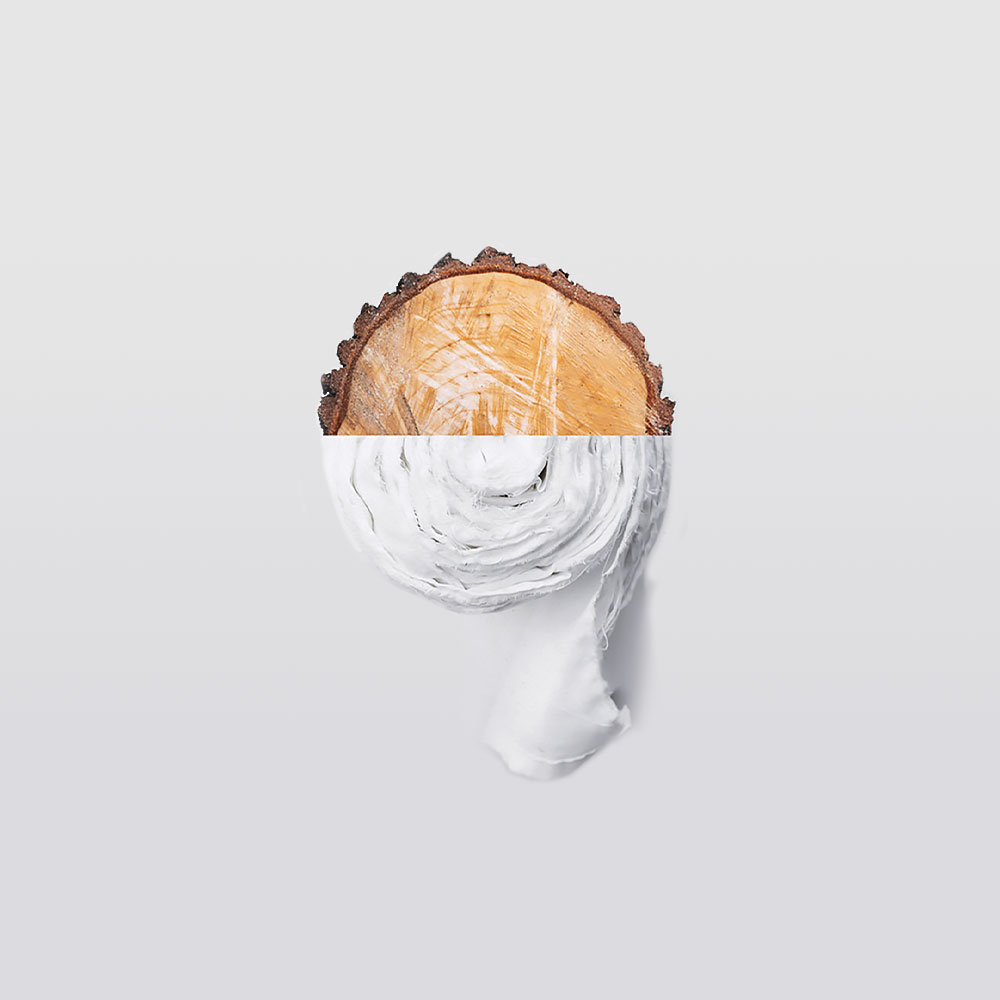 Fiber-to-fiber (textile-to-textile) recycling is a meaningful milestone on the road to carbon neutrality, yet this collaboration demonstrates how it is a journey we cannot complete alone, as Krishna Manda, Vice President, Corporate Sustainability, explained. "It is a marriage of technological competencies that allows us to complete the picture, starting from raw materials right through to a product's end of use. These kinds of collaborations are crucial to finding the futuristic technologies needed to tackle sustainability challenges. A single company cannot solve a global problem."
Our alliances must extend beyond industry partners if we are to meet the 25,000-ton textile waste recycling target by 2025. "We will need thousands of tons of post-consumer garments to process," Krishna continued. "Consumers need to be able to recycle the t-shirt they are wearing, so we must make sure the infrastructure is in place to support them. We are working with EU policymakers and industry associations to drive the creation of recycling hubs across Europe."
Our work with Södra promises far-reaching benefits as it sets both an industry and a global precedent. "We do not just do this for ourselves," added Sonja Zak. "We can invite others to come on board. We can work with the supply chain to produce the right products and brainstorm with brands how to design garments we can recycle, and so on, until eventually we make the wheels turn faster." We have some way to go before we accomplish this but we are taking the crucial first steps. With forward-looking partners like Södra, we can give textile waste new life and become true champions of circularity.